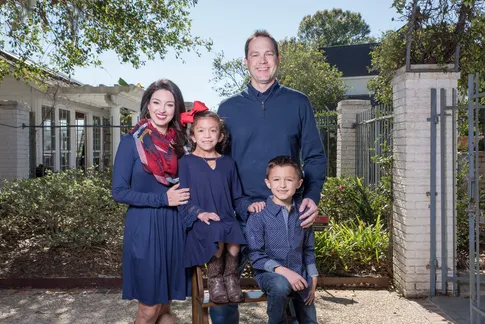 Dr. Gary L. Sullivan

Dr. Sullivan was born in Baton Rouge and raised in Denham Springs on his family's horse and beef cattle farm. He is a 1999 graduate of Denham Springs High School and a 2004 graduate of LSU. Dr. Sullivan and his wife, Emily, lived on the island of St. Kitts and Nevis while he attended veterinary school at Ross University. He completed his veterinary degree in January of 2009 after a clinical year at the LSU veterinary school. After graduation he was employed for 2 years at a mixed animal practice in Denham Springs until he purchased Watson Pet Hospital in March 2011.
Dr. Sullivan practiced full time until June 2022 and always enjoyed educating pet owners and developing relationships with clients. Dr Sullivan shifted his primary role in the practice to management in 2022 and considers it an honor to employ his staff and provide them with a great work environment.
He married his high school sweetheart in 2004 and they have one son and one daughter. Their family pet is a standard poodle, Charlotte. In his spare time, Dr. Sullivan enjoys being with his wife and kids – LSU football games, vacationing at the lake or in the mountains, and fishing.
Dr. Krista Lewis

Dr. Lewis was born and raised in the Austin, Texas area. She moved to Baton Rouge in 2005 to finish her undergrad degree at LSU and graduated in May of 2008 with a Bachelors degree in Animal Science. She graduated from LSU School of Veterinary Medicine in May of 2012 and started working for a corporate practice. She left corporate to pursue a career in a privately-owned hospital where she has more opportunity to bond with her clients and more flexibility in her treatment decisions.
Dr. Lewis has a strong interest in dermatology and oncology. She also enjoys educating clients on how best to care for their new pets so they stay healthy throughout their life and strengthening the human-animal bond.
Dr. Lewis married her husband in 2004 and they have two daughters together. Their family pets are a Pitbull named Boca, six cats – Bitty Kitty, Mango, Atticus, Tonks, Dubby, and Poppy. In her spare time, Dr. Lewis likes to be with her family. She enjoys traveling, reading, cooking/baking, and attending her children's various sporting events.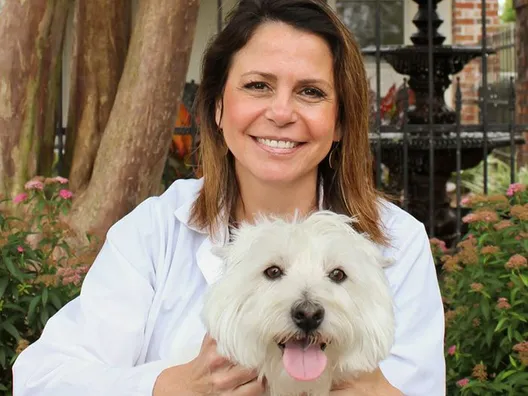 Dr. Rechelle Brooks
Dr. Rechelle Brooks was born in LA and raised in the New Orleans area. She earned both her undergraduate degree and Doctorate of Veterinary Medicine from LSU in 2004. She has enjoyed working for both privately-owned and corporate hospitals. She has a strong interest in dermatology and geriatric medicine. One of her favorite parts of the job is to develop long lasting relationships with her clients
Dr. Brooks married her husband, Ed Brooks, in 2007 and they have 2 children. Their family also consists of dogs named Paisley and Paige; and six cats: Sushi, Tiger, Fizz, Momma Cat, C.K., and Coco. In her spare time, she enjoys spending time with her family, being outdoors and interior decorating.