We understand that you have many options when it comes to veterinary care for your pets and we believe that our level of service and care will make your decision to bring your pet to Watson Pet Hospital the best. We take pride in our hospital and we make sure to keep it clean and smelling good.
Compassionate Care
Our doctor, nurses and staff are all exceptionally trained, but to them this is not just a job, it is something we all love to do. Your pet is genuinely cared for and our nurses make sure they are respected, clean, comfortable and as happy as possible at all times during their visit or stay. We know that our nurses have a huge impact on every pet's quality of care and recovery and that is why your pet will always come first. When you step through the front door you and your pet become a part of our family.
Staff
The Watson Pet Hospital team consists of members of the surrounding community. They have all been here long-term which allows us to establish and continue a wonderful relationship with you and your pet. We know you and your pet on a first name basis and your baby is likely to become one of our own.
Diagnosis and Treatment
We always attempt to diagnose and treat underlying issues/problems to prevent future and/or reoccurring problems. Our goal is to diagnose the problem in order to determine the best and safest treatment possible. We would like to correct all problems in one short visit, but realize this is not always possible. We will also tailor our services to best fit your needs and we do offer various levels of treatment based on individual circumstances.
Client Education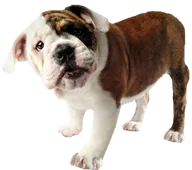 At every visit we will send you home with a "report card" or discharge summary that goes over in detail our treatment(s) and recommendations as well as information on any diagnosis that was made. We provide a lot of information at your visit and it can be hard to remember everything so we put it all on paper for you to go over again when you get home. We see ourselves as educators as well as caretakers and we strive to do all we can to help you understand your pet's life, care and treatment.
Dentistry
We offer many dental services and procedures, but the biggest difference is that we are the ONLY veterinarian in this area that has dental radiology. The part of the tooth you can see is about 40-50% of the whole tooth. The rest is under the gums so without being able to see the other 50-60% it is not possible to determine if your pet's mouth is completely healthy. Dental x-rays allow us to completely evaluate the health of your pet's teeth and to accurately diagnose and treat any diseased teeth. They are also used after any necessary extractions to ensure the entire tooth has been removed.
Anesthesia
The first step of any anesthetic procedure at Watson Pet Hospital is for our doctor to do a thorough head-to-tail examination to make sure your pet appears healthy enough for anesthesia. Every dog or cat going under anesthesia is required to have a full blood work up performed to evaluate organ function. This will help us determine if your pet is healthy enough for anesthesia and what anesthetic to use. The blood chemistry analysis and complete blood count is highly recommended on any patient going under anesthesia in order to be as safe as possible. There are times when we diagnosis a problem on blood work and may reschedule the procedure or use a different anesthetic. Also, with every procedure, your pet will receive an IV catheter and fluids in case of an emergency and to maintain their blood pressure. Our surgery table is heated to maintain your pet's body temperature while under anesthesia.
Surgical Monitoring
Your pet will have a nurse dedicated to monitoring vitals from the time anesthesia is induced until your pet is awake and moving around. That nurse's only job is to watch vitals and adjust accordingly. The nurse will monitor your pet's heart rate, oxygen levels, blood pressure, respiratory rate and body temperature. There are times when we opt to stop the procedure (when possible) and wake your pet up for his/her well-being. We also keep your pet in our recovery area which is in the main area of our hospital so that he/she can be monitored AT ALL TIMES until they are ready to go home. This way, if they start to crash or hurt themselves, etc. someone will be there to notice it and fix the problem.
We strive everyday to do our best for you and your pet(s). However, we realize we unfortunately cannot win the healthcare battle 100% of the time. This humbling and sober reality keeps us working closely together as a team to do everything we can to provide you and your pet the best medicine, level of care and experience possible.